Project requirements
The VSF is an organisation that collects and distributes funds to established programmes that are already acting to counter the dilapidating effects of socio-economic decay in cities around the world. We help to boost their current programmes, enabling them to extend their reach and scale up the work they are already doing. The funds we collect goes to organisations that are experienced, have a track-record and are audited to ensure transparency and full compliance with regulations.
Very often they will have a deep local footprint within their community, working closely with local parishes. We support programmes that fall into these three categories: Integration of marginalised communities, education through volunteers, grants and scholarships as well as micro-leading and mentorship for entrepreneurs.
Integration
Our aim is to integrate the marginalised communities; people who are victims of social accidents. For example, homeless people, refugees, those with mental health trauma, victims of drug or alcohol addiction, as well as ex-inmates. The programmes we fund provide the support required to reintegrate individuals back into society through specialised programmes geared toward each specific area of need. It is incredibly difficult to help people who live in the margins of society. It requires scaling mental barriers, dealing with a lack of self-esteem and often, it can even require fighting against the will of the individual in order to reach a place of acceptance and ultimate improvement. This kind of therapy can only be accomplished by qualified and experienced volunteers and professionals who possess the talent, the knowledge, the experience and the mental strength to hold the hand of socially excluded individuals.
Education
There is a complex link between poverty and education, without education, individuals have few opportunities to improve the position in which they find themselves. The programmes we support provide grants and scholarships to individuals who are capable and eager to study a trade or discipline in order to improve their chances of financial independence. A lack of education is not only a problem facing children; adults of all ages are missing the elementary tools required to better their situation and stand on their own two feet. For example, 20% of British citizens say they can't read their bank statement. Today it is often as simple as teaching computer skills, smartphone and social media skills as well as basic finance. This knowledge gap can be bridged by volunteers who spend time showing others these fundamental skills through the organisations we support.
Micro-lending
Often individual entrepreneurs are capable of earning a living through their own trade but they are not able to access credit through the conventional means, or may be unable to fulfil the required payment terms. These individuals have many of the skills and knowledge to become successful, but they lack one vital piece of the puzzle; working capital. By helping these entrepreneurs with interest-free loans, they are able to sustain themselves and repay the capital which builds a system of 'revolving loans'. We support programmes that also provide mentorship for these small business owners, this not only ensures accountability but gives them the best chance of becoming successful, profitable and sustainable.
PROGRAMS SUPPORTED
The following supported programmes each show alignment with our core principles. The VSF International is always looking for projects to support, if you can advocate a project that aligns with our requirements, please complete the form at bottom of this page which will bring them to our attention.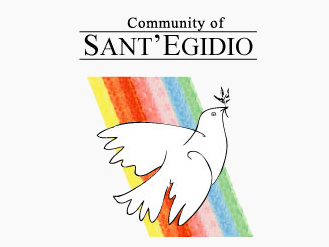 The Community of Sant'Egidio
Madrid
The Community of Sant'Egidio has been present in Madrid since 1988, helping the most deprived people: homeless, children, families, the elderly, immigrants and refugees. Key areas they focus on are The School of Peace of Pan Bendito, the day centre for the homeless and 'Friends on the Street' service. The care for pregnant women and their young children, the care and advice for the immigrant population and the celebration of the Christmas lunch, Birthdays, and other particularly emotional events for beneficiaries.
Their next project is the rehabilitation of a building ceded by the Archbishopric of Madrid. The building is located in the centre of Madrid (c / Larra, 9. 28004 Madrid) and has 1,500m2 distributed over five floors. The building will be used for the following purposes: Emergency accommodation for people in difficulty, stable housing for the elderly who are alone and have very few resources, training rooms mainly for people in social exclusion; foreigners and refugees. It will also have an industrial kitchen for the preparation of meals and well as a selection of multipurpose rooms.
Visit: www.santegidiomadrid.org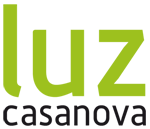 Luz Casanova: teenager coaching against gender violence
Madrid
Fundación Luz Casanova, originally established in Madrid by the religious order Apostólicas del Corazón de Jesús, runs several social solidarity programs, especially for lonely women and for young unemployed. They have two large facilities situated in the centre and in a Southern quarter of the Spanish capital.
A new programme was started recently for training and coaching of teenagers to prevent gender violence, both girls and boys. A permanent advice and psychological coaching service is made available to teenagers between 13 and 18, especially for people in vulnerable social conditions. The project promotes social health and protection, equal opportunities and full participation of the young who are to be their own transforming agents.
Visit: www.proyectosluzcasanova.org

Fundación Pablo VI: short digital skills course for young unemployed
Madrid
Fundación Pablo VI, a University foundation linked to the Catholic Bishops Conference, together with Caritas Española and the Madrid chapter of the Centesimus Annus pro Pontifice Foundation are starting a new course for 25 young unemployed in each edition, which will allow them to become immediately employable in small and medium sized businesses dealing with cloud computing.
Visit: https://fpablovi.org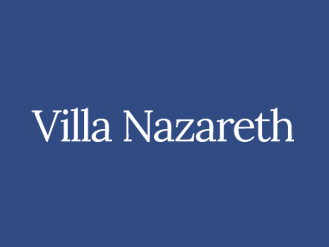 Villa Nazareth
Rome
The 'Collegio universitario Villa Nazareth' was founded in 1946 by Mons Domenico Tardini, who became Cardinal and Secretary of State under Pope John XXIII. With an excellent academic curriculum, the residential college in Rome admits around 120 university level students, both male and female, totally free of charge. These students and their families are unable to sustain the cost of their studies. Funding is obtained through donations.
Admission is based on competitive open examinations. Those awarded a scholarship can choose among State, private or pontifical Universities and are made accountable with a demanding personal education process. They receive quality living space, didactical support for study and research, cultural activities and the possibility of international exchange. A network of similar residences are being developed in several Italian cities. Archbishop Claudio M. Celli, former President of the Pontifical Council for Social Communications and international Assistant to the Fondazione Centesimus Annus pro Pontifice, is Executive Vice-Chairman of Villa Nazareth. Pope Francis visited the college on June 18, 2016 and freely exchanged views with students.
Visit: www.villanazareth.org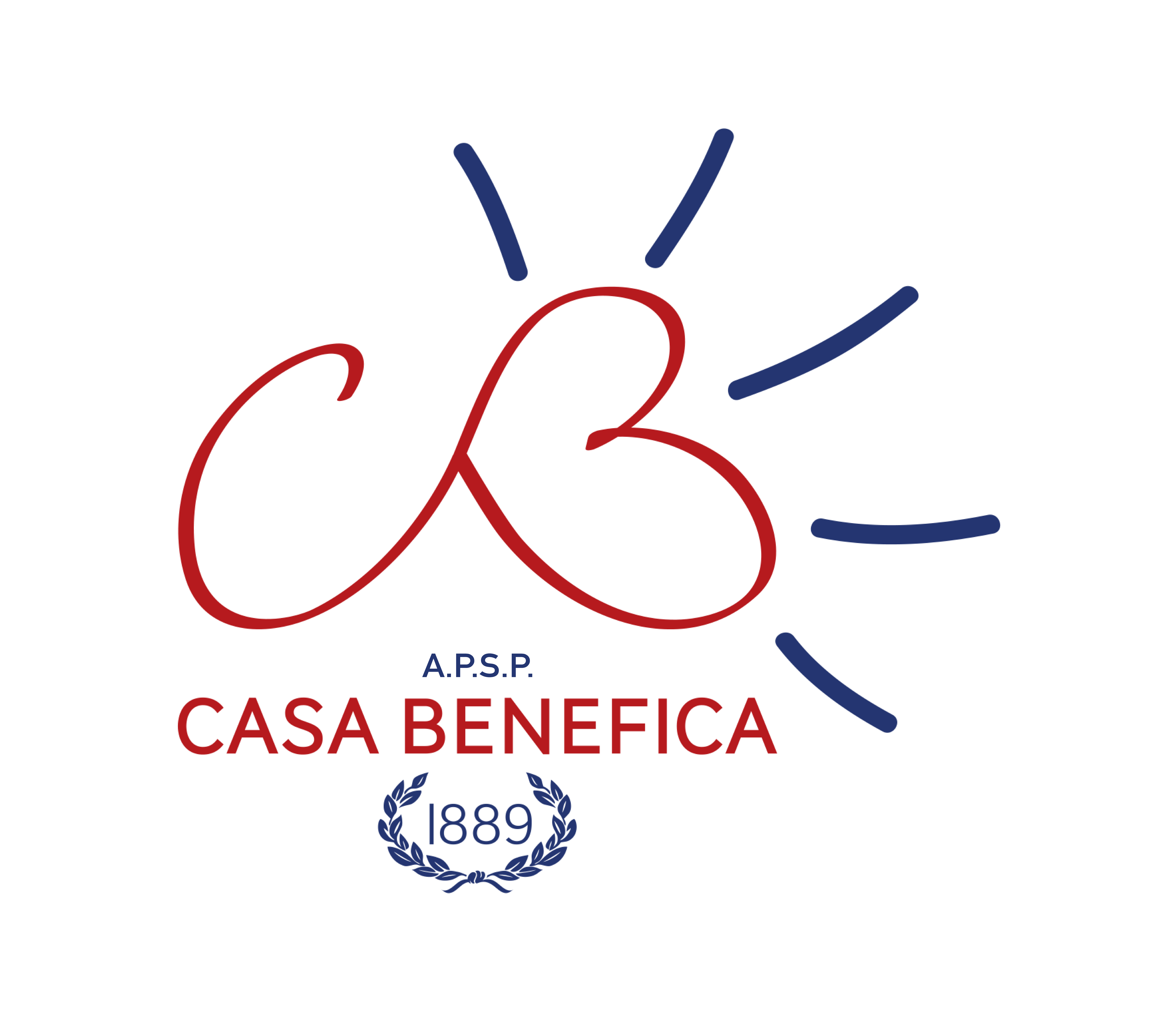 Talenti rivelati
A.P.S.P. Casa Benefica, Turin
Job placement
Access to employment is one of the problems that most affects the users admitted to and assisted in the facilities and services of Casa Benefica, a difficult last step towards complete autonomy. This initiative is aimed at discovering and promoting lost or unexpressed job-related skills and abilities through support actions directed to unemployed or inactive men and women aged 18 to 55, that reside in the city and province of Turin. Once their fragile condition has passed the candidates are requested to give back the assistance and support received from the project.
After funding 2 work grants, Fondazione Luigi Rossi commits to sustaining even more projects of internship placement for a period of 6 months. If this is their first work experience, participants will be offered a period of training and preparation preceding the internship. The candidate's training course will be monitored through a tight collaboration with the operators of Casa Benefica via routine meetings. Results will be shared at the end of the course, after the objectives have been achieved.
Visit: www.casabenefica.it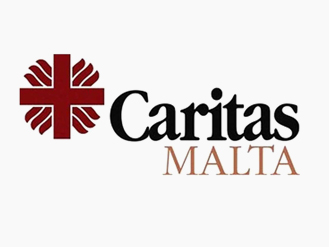 Caritas Malta
Malta
Caritas Malta reaches out to people in need through several parishes based in Malta by coordinating the setting up of Diaconia Commissions within those parishes and providing advice and support in their operations. Diaconia Commissions seek to identify persons and families in need and give them assistance in the Christian spirit.
Caritas Malta is also very active in the rehabilitation of individuals from substance abuse, providing immediate support to victims of domestic violence, and rehabilitation for those in their last two years of their prison term. Caritas Malta psychologists and social workers also give counselling to persons with personal, social, psychological, emotional or psycho-spiritual issues. They deal with over 1,500 cases each year.
Through its Helpage programme, Caritas Malta provides a service that aims to improve the quality of life of older people through social clubs in parishes, home visits and inter-generational activities. VSF Malta and The VSF International will provide support to Caritas Malta, in particular to aid the capacity of individuals to stand on their own two feet through solidarity in practice.
VSF-supported micro loans will be available through partner financial institutions. This will be offered to individuals who have a viable business project but no collateral to secure a traditional business loan. This is an opportunity for a dignified contribution to society from individuals who otherwise are at risk of falling behind.
Visit: www.caritasmalta.org
ST JEANNE ANTIDE FOUNDATION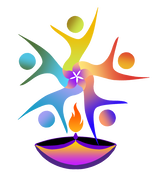 Putting Human Dignity in the First Place
Malta
Nurturing healing of traumatic domestic abuse through survivor-to-survivor fellowship, peer mentoring and exploration of participation in income-generating activities.
The St Jeanne Antide Foundation is a registered social purpose non-profit organisation providing a range of professional support services to very vulnerable individuals and families who face complex life challenges and to those who are sliding into poverty and are socially excluded. Professionals and volunteers work hand-in-hand in service delivery. It is active in the fields of community-based social work services, peer mentoring benefiting survivors of domestic violence and support to family caregivers of severely mentally ill persons. Nurturing readiness to embark on life-affirming and life-changing non-formal learning opportunities is a key pillar of the organisation.
The initiative is a key dimension of the SOAR Service of SJAF. SOAR is a unique, survivor-led, social solidarity initiative. Since 2012, SOAR members have been actively involved is accessing training to become Peer Mentors and carrying out advocacy work, one-to-one support and accompaniment, research, running a wide range of non-formal learning support opportunities including courses, support groups, therapy groups, running courses for young persons on dating violence and domestic violence, participating in national fora on gender-based violence and domestic violence and outreach through social media.
Through this VSF-Malta supported initiative, survivors are assisted to develop a life-plan that includes mentoring in the areas of financial literacy, guidance regarding study and job options, participation in a start-up social enterprise as a means of stimulating an entrepreneurial mindset, and much else. In this way, Peer Mentors are supporting and bolstering the resilience of other still-traumatised survivors of domestic violence whose spirit and sense of self has been fractured and battered to a pulp. SOAR is creating a ripple effect among the community of survivors, enabling more to look to the future with dignity, hope and faith that God is with them along the way to rebuilding a better future for themselves and their children.
Visit: www.antidemalta.org

Women at the Well
UK
Women@thewell supports women whose lives are entangled in the sex trade, and those at risk, to exit from a life involved in prostitution. We do this through practical and psychosocial accompaniment that addresses holistically the support needed by women to live a life free from abuse and exploitation.
Working in consultation with women, professional staff, and experienced psychotherapists and counsellors we are currently exploring the needs and issues that women are facing in accessing mainstream psychological support and developing a range of methodologies that include creative interventions and therapeutic sessions that help women to address the immediate crisis and explore what they will need over the longer term.
PROBONO NEED > support Women@thewell in registering as a sponsoring body for overseas workers so we can employ more staff with relevant languages and experience of human trafficking and sexual exploitation in host countries.
Visit: watw.org.uk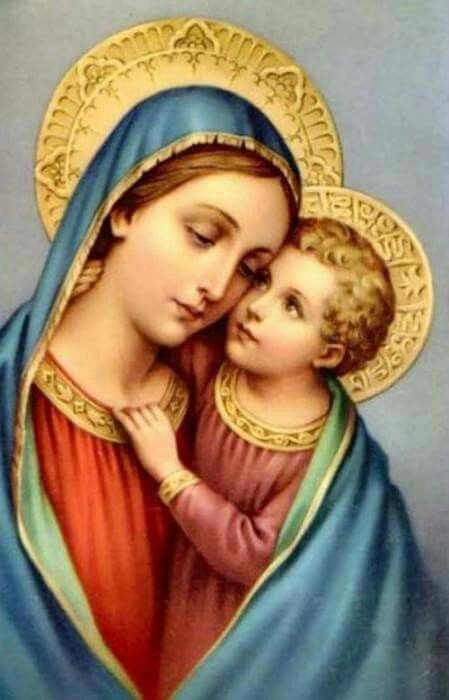 The Guild of Our Lady of Good Counsel
UK
We aim to assist Mothers-to-be and New Mothers with advice, information, friendship, baby goods, financial help, moral support and accommodation as appropriate to their needs and according to the resources we have available.
Building online support & training group for mothers (especially those who are most vulnerable and those without access to public funds). Would provide links to all kinds of support and free basic training at home for mums/expectant mums who cannot get out easily or cannot qualify for other free courses.
In the post-Covid-19 world, expectant and new mums who want to study and improve their lot in life need to be able to travel, find childcare, affordable courses and the time to study. This is especially difficult when they are marginalised and destitute. Making teachers and counsellors available to our students on a one to one basis, to both help them improve their skills but also to pick up on when they are in need of some extra gentle care and support.
Vulnerable expectant/new mum day centre project & food & nappy bank.
For many years now the Good Counsel Network has provided help with food vouchers, nappies and baby food to Mothers in need. We now want to grow this into a more concrete project of a day centre and foodbank specifically aimed at pregnant and new mums.
PROBONO NEED > legal advice on migration and homelessness. Individual clients on immigration and homelessness advice – we work with organisations for this, but they are oversubscribed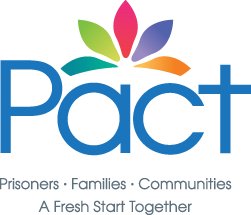 PACT - Prison Advice & Care Trust
UK
Pact is the leading Catholic charity supporting some of the most marginalised people in our communities. Our vision is of a society in which justice is understood as a process of restoration and healing, where prisons are used sparingly as places of learning and rehabilitation, and where the innate dignity and worth of every human being is valued. Our mission is to support prisoners and their families to make a fresh start, and to minimise the harm that can be caused by imprisonment to people who have committed offences, to families and to communities.
The impact of a loved one's imprisonment is devastating for families. Children, mothers and partners struggle to live with the reality of a custodial sentence. The family unit, at its most fragile, is also the most important agency in preventing people returning to prison.
Our approach, to include, value and reintegrate people at the very margins of our society, is based on Catholic social teaching. We work in solidarity with those affected, seek to give voice to the vulnerable, and to disrupt the cycle of inter-generational crime.
Visit: www.prisonadvice.org.uk

Providence Row
UK
We support over 1,800 of the most marginalised homeless people in London annually who often can't access other services due to their complex needs including: mental health issues, drug and alcohol addictions, experiences of sex/people trafficking, trauma, domestic abuse and leading severely chaotic lives. Our response, through our crisis and recovery services (the two programmes below form part of our recovery services) supports our incredibly vulnerable clients on their journey to recovery.
Looking to fund the Employability and Progression programme whose aim is to enhance the life prospects of people experiencing homelessness through education, training, volunteering and employment opportunities and break the cycle of homelessness. This programme will help clients develop vital employability skills, confidence and independence whilst also reducing loneliness and isolation by interacting with others, important at this time when most day centres and community venues remain closed. We have run a very similar programme for many years now but, due to COVID-19, we have developed this new programme so that much of it can be delivered online for the foreseeable future
And the Peer Mentoring programme which seeks to Support people with lived experience of homelessness, addiction and mental health issues who have progressed along their journey to recovery to act as positive role models to others. This programme has been developed from our pre-existing Peer Mentor programme that we have successfully delivered at Providence Row for two years. Peers will graduate from our programme with a personalised move-on plan to support them with future employment, volunteering, training and/or further education opportunities.
Visit: www.providencerow.org.uk
Advocate a project
The VSF International is always looking for projects to support, if you can advocate a project that aligns with our requirements, please complete the form below which will bring them to our attention.